The Carpinteria Little Big Day was a special day of birding in and around Carpinteria on Saturday, April 23, 2022.
Results
Team Competition
1st Place — The Surf-birds (95 species): Peter Gaede, Hugh Ranson, Will Knowlton, and Jeremy Pohlman (eBird trip report)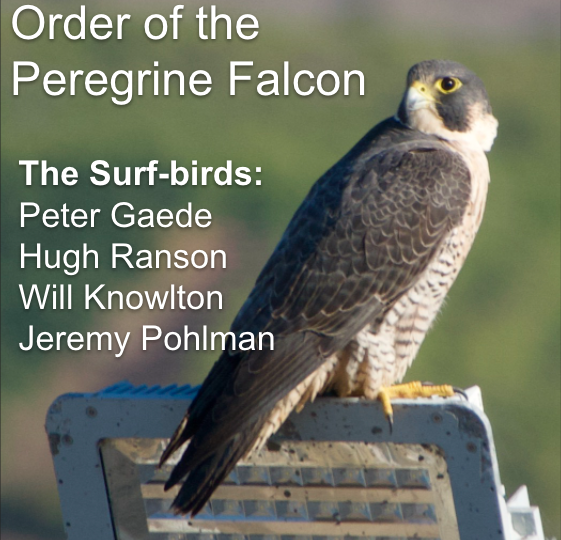 2nd Place — Old Crows (81 species): John Callender, Steve Colwell, David Blue, and Linda Blue (eBird trip report)
3rd Place — UCSB Roadrunners (75 species): Max Laubstein, Alex Castelein, Jeremy Cowan, Lucas Gaede, and Sophie Cameron (eBird trip report)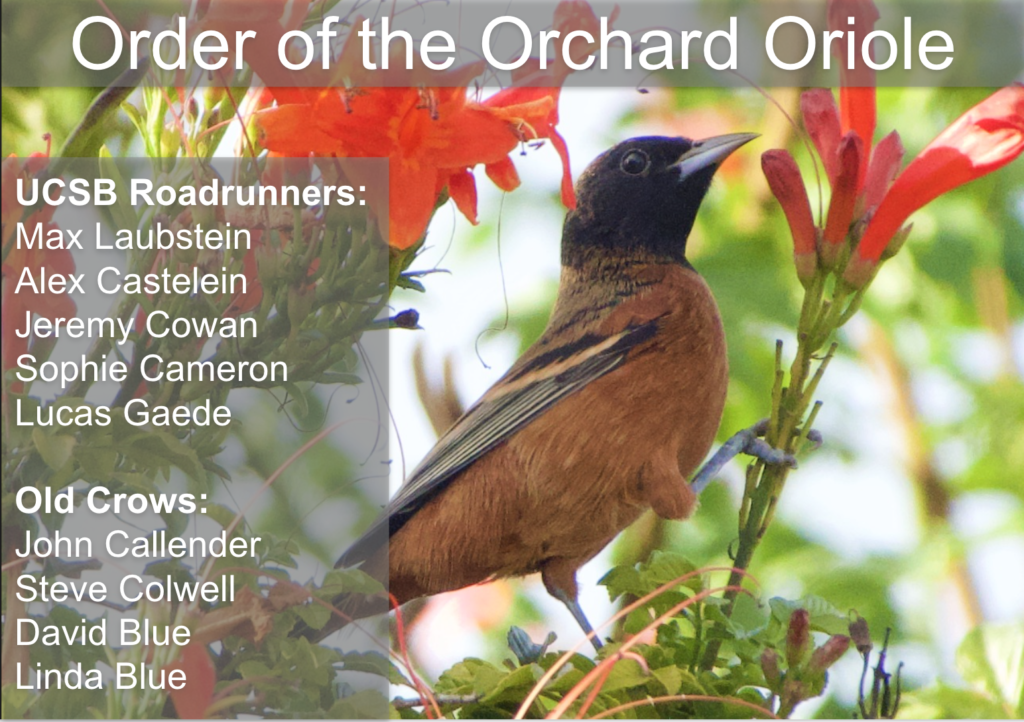 Casual / Non-competitive
The following groups and individuals participated in the casual / non-competitive category: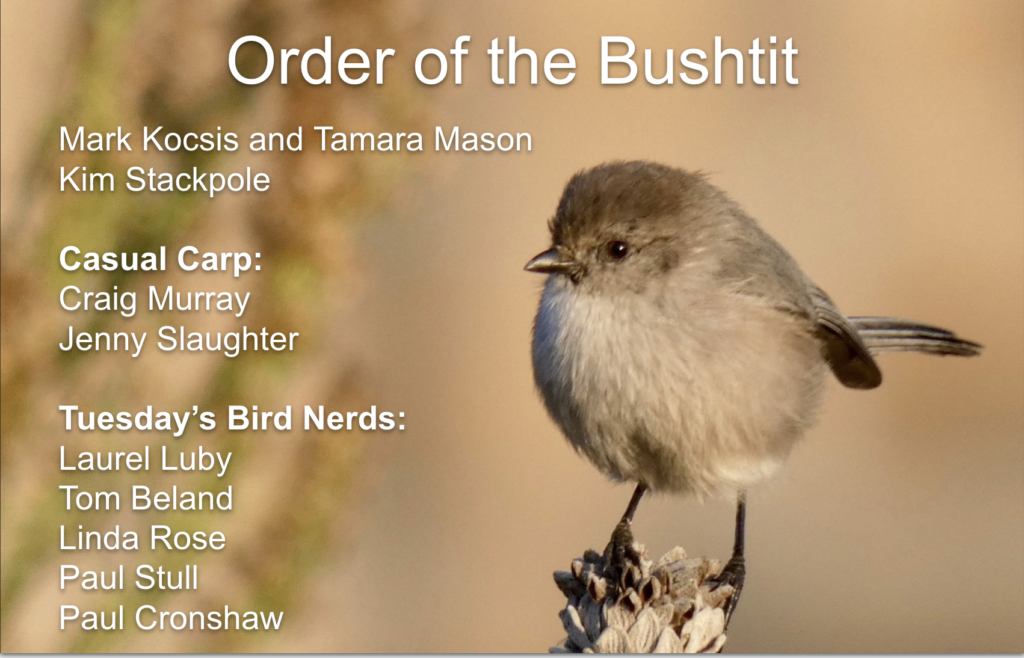 Videos
On Wednesday, March 2, 2022 we held an initial Zoom meeting to discuss plans for the event and answer any questions:
After the event on Saturday, April 23, 2022, we held an awards ceremony via Zoom:
Useful Links
Afterword
Before too much time passes and I forget, I wanted to make a few notes for next time.
Using eBird trip reports for the submission mostly worked well. It definitely saved a lot of time in compiling the results. One hiccup that we should address for next time: All team members who are submitting checklists should "join" their team's trip report. It's not enough for the team members to "share" the checklists using eBird's checklist-sharing feature; they need to be explicitly added to the trip report. In one case where that wasn't done, at least one species that was reported on a team member's checklist did not show up in the trip report. In another case a photograph taken by one of the team members was also not visible in the trip report.
I should adjust the timing. The 1 p.m. deadline is too early; one team was still getting their checklists in at that time. For next time the deadline should be changed to 2 p.m. or even 3 p.m. I wanted to preserve sufficient time for any protests to be handled, but I think that's probably optimizing for the wrong thing. All teams will benefit from having a few extra hours to get their lists in. Protests are probably pretty unlikely to ever happen.
I should adjust the rules language to be less Draconian on deadlines. At a minimum, there should be a clause that deadlines can be relaxed at the organizers' discretion.
We should have an optional in-person get-together at 1 p.m. at Island Brewery (or somewhere similar). That was Craig Murray's suggestion, and I think it's a great one. We can still do the official awards Zoom event that evening, but an in-person gathering with refreshments soon after the event ends would have been really fun.
We should move the start time back to sunrise. That would have been 6:17 a.m. on the day of the event. Or maybe 6 a.m.? The extra 2 hours would have made the event more fun, and it would increase the chances a team will be able to get to 100 species next time.
Strategy-wise, seeing the Surf-birds' winning itinerary helped clarify some things I could have done better in organizing our team's route.

By having only inland birding early and saving all the coastal birding for the end I hobbled our coastal efforts. Coastal habitats are important! The Surf-birds started on the coast, then went inland, then went back to the coast at the end, and it paid off.
I got hung up on visiting too much of the circle. The Surf-birds' route concentrated on a few key areas toward the center of the circle. Meanwhile we were covering far-flung edges of the circle (and I wanted to cover more, but ran out of time). We ended up losing time driving from place to place, and our individual stops were more hurried. It would have been better to more-thoroughly bird a smaller number of centrally-located sites.