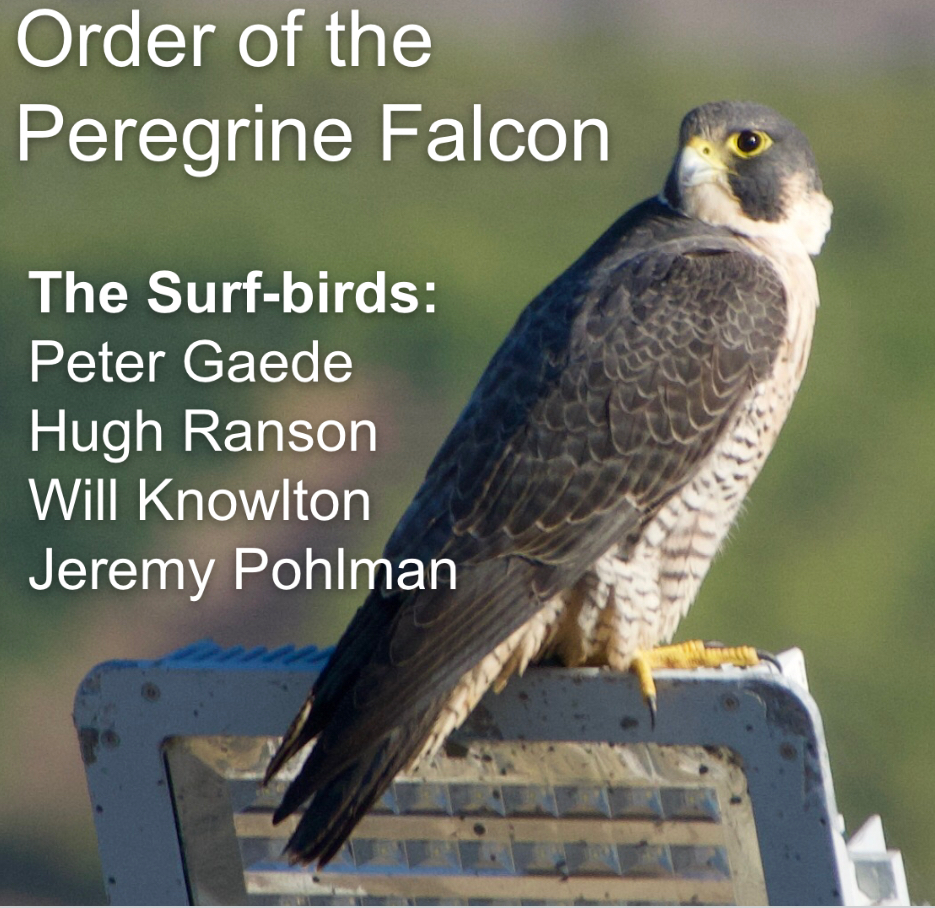 Six different groups of birders participated in the first Carpinteria Little Big Day today. The team competition was won by the Surf-birds team, with 95 species tallied during the four hours of the competition. Team leader Peter Gaede and team members Hugh Ranson, Will Knowlton, and Jeremy Pohlman were honored at the online awards ceremony by being inducted into the "Order of the Peregrine Falcon."
Full details are on the Little Big Day page.
Thank you to everyone who participated!