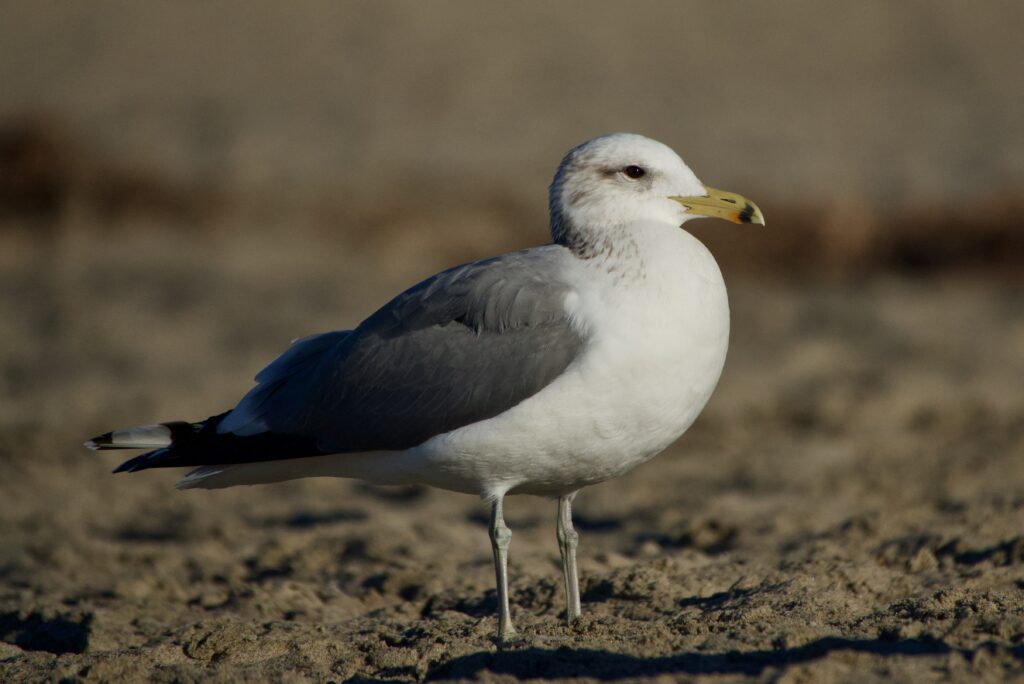 For this month's Carpinteria Birdwatchers group outing we'll put our skills to the test with a trip to the beach to check out the local gull flock (along with whatever else we can find). On Saturday, February 19, 2022, we'll meet at the south end of Linden Avenue at 8 a.m.
Will we be able to find all four of the expected local gull species? Identify all the immature gulls? Will there be any unexpected surprises? (Just kidding. When birding there are always unexpected surprises.)
Hope to see you there!
— John Callender
Location: Carpinteria State Beach from Linden Avenue.
Date/time: Saturday, February 19, 2022, 8:00 a.m. – 10:00 a.m.
Details: Take Linden Avenue in Carpinteria south to the beach. There's free public parking at the beach and along Linden. We'll meet there, then figure out where along the beach the gulls are hanging out and go there.
As always, Carpinteria Birdwatchers outings are free and open to all ages and ability levels.
Update: If you would like to see the checklists of the birds we saw, you can do so at the following eBird trip report: Carpinteria Birdwatchers outing to Carpinteria State Beach, 2022-02-19. One exciting thing was that just as we were leaving Carpinteria Creek a first-year Glaucous-winged Gull flew in. Some of us turned around and got looks at the bird, but I'm afraid many participants missed it. Next time!