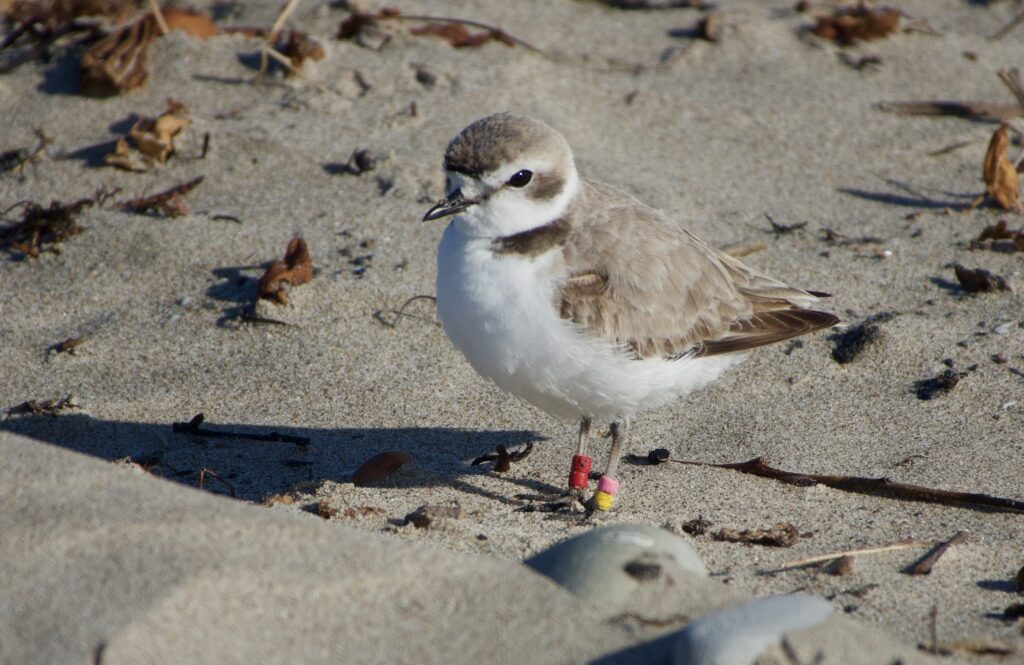 For this month's meeting we'll visit the breeding snowy plovers at Carpinteria State Beach. This year there have been no fewer than five nesting attempts (so far), so there should be plenty of fun plover action.
Location: Carpinteria State Beach, including the snowy plover nest site east of Carpinteria Creek
Date/time: Saturday, May 21, 2022, 8:00 a.m. – 10:00 a.m.
Details: Meet at the south end of Linden Avenue in Carpinteria (at the beach) at 8 a.m. We will walk the beach east to just past Carpinteria Creek, observe the snowy plover family there (hopefully), and check out the birds in the Carpinteria Creek lagoon before returning to our starting point.
As always, Carpinteria Birdwatcher outings are free and open to all ages and ability levels. Hope to see you there!