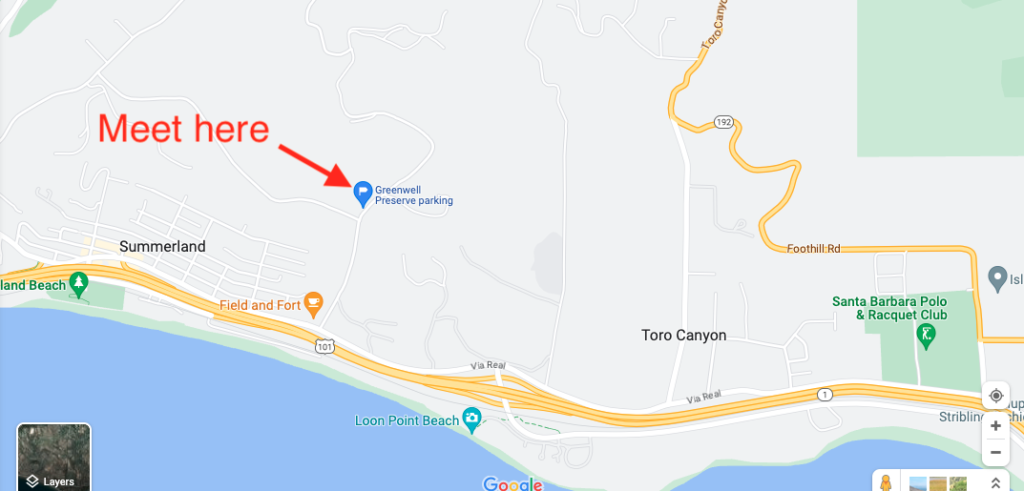 Our next group outing will be to a fun location we haven't visited as a group before: the Greenwell Preserve in Summerland. This small natural area features trees, riparian habitat, and a short hiking trail.
Location: Greenwell Preserve, Summerland
Date/time: Saturday, September 16, 2023, 8:00 a.m. – 10:00 a.m.
Details: Meet us in the parking lot at the intersection of Greenwell Avenue and Asegra Road in Summerland. We'll begin our adventure from there, exploring the preserve's rich habitats.
As always, Carpinteria Birdwatcher outings are free and open to all ages and ability levels.
Update: Check out the eBird list from the outing to see what we saw, including some great photos taken by Sue Cook.