Late yesterday afternoon Tom Beland texted me to let me know that the snowy plover nest we've been watching at Carpinteria State Beach had hatched. Three baby plovers were roaming around the vicinity of the nest site and taking shelter under the adult male bird. Unless I'm mistaken this is the first successful hatching of snowy plovers at this location in more than 60 years.
After dinner I decided I couldn't wait to see the chicks myself and headed down to the beach. It wasn't hard to find them. 🙂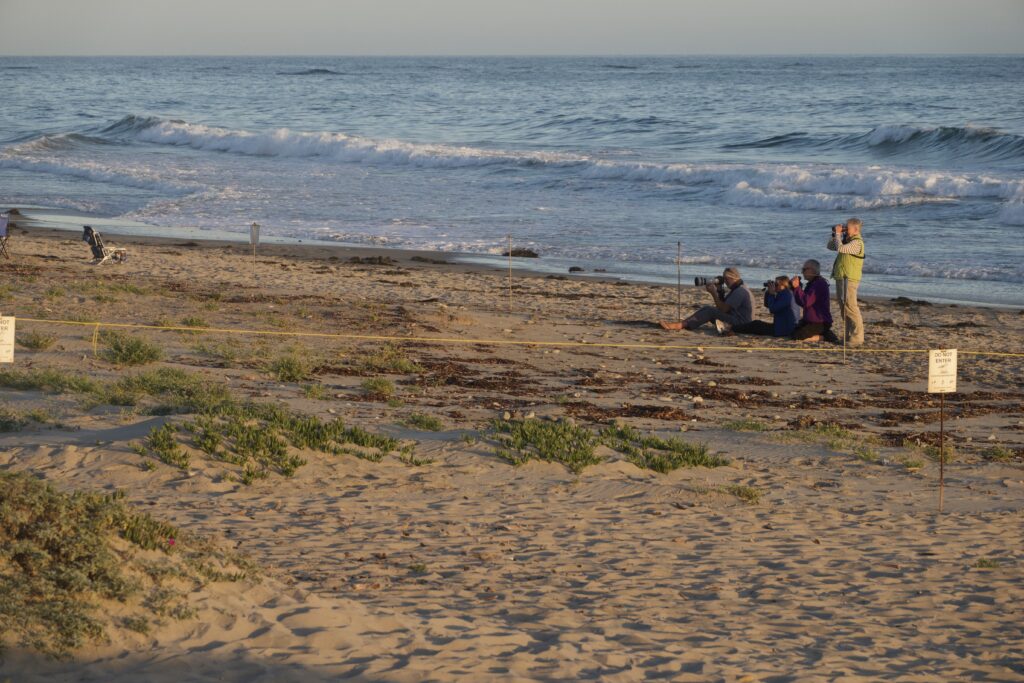 As I approached the other birders to get a look at the nest site, the adult female plover, who very much did not approve of all this activity, put on a distraction display nearby.
The male was in the anti-predator cage surrounding the nest site, I believe with a single chick huddling under his right wing.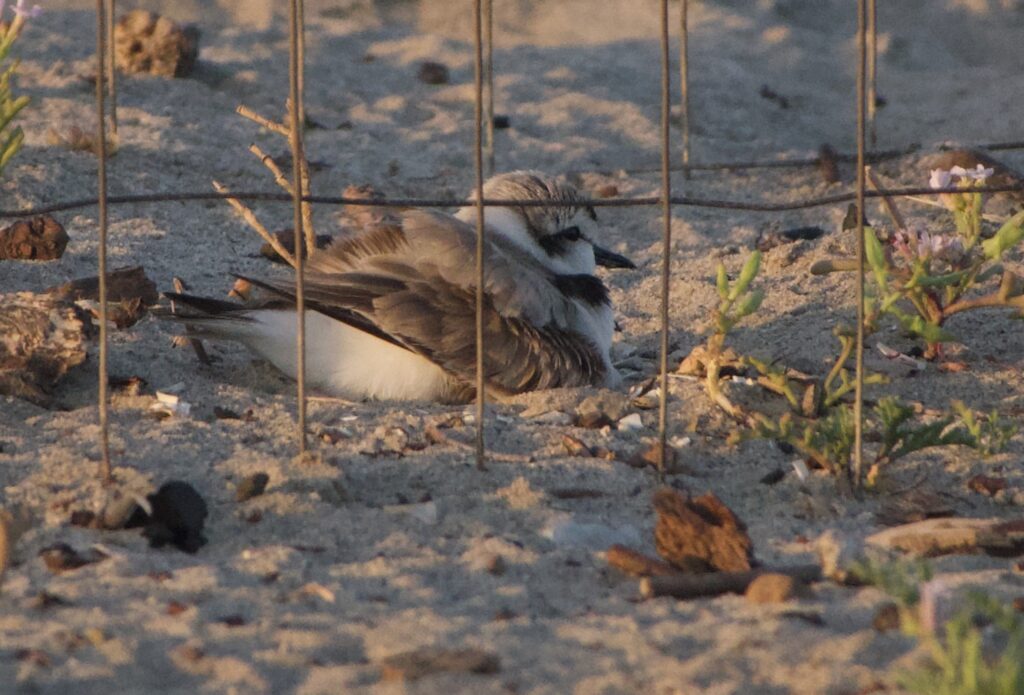 Two other chicks were nearby.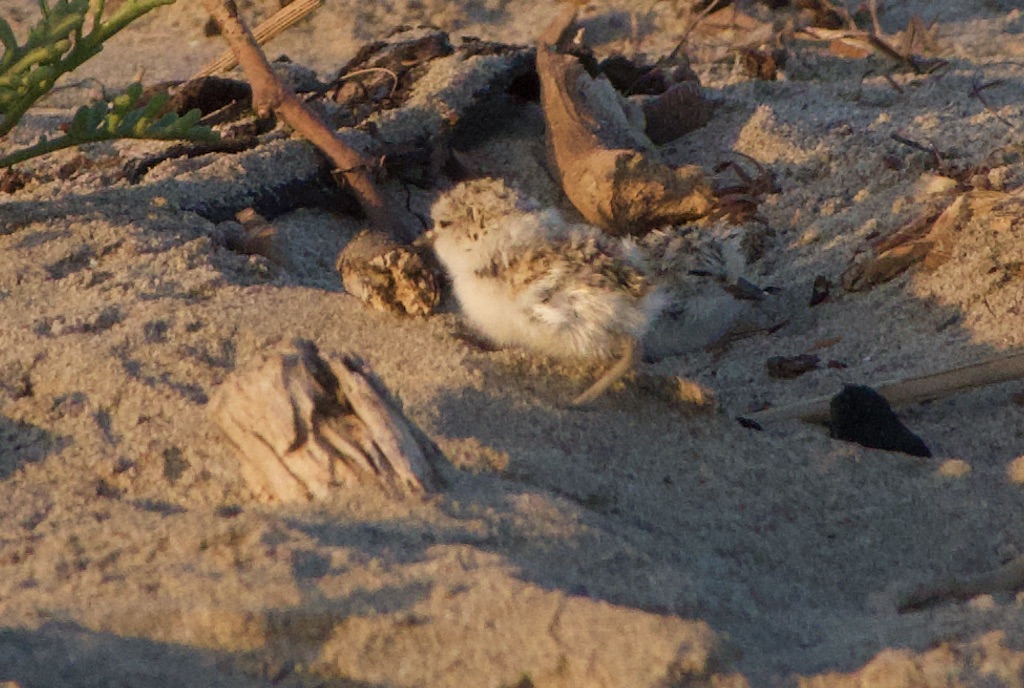 A short while later, after the sun had set, the male bird moved over toward the two chicks, where I believe all three chicks ended up under him.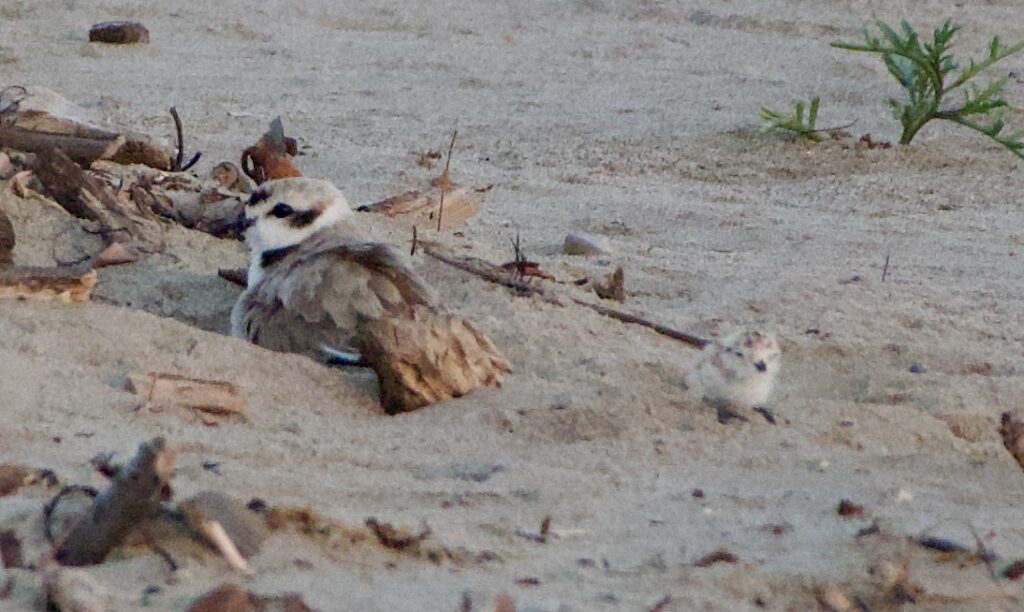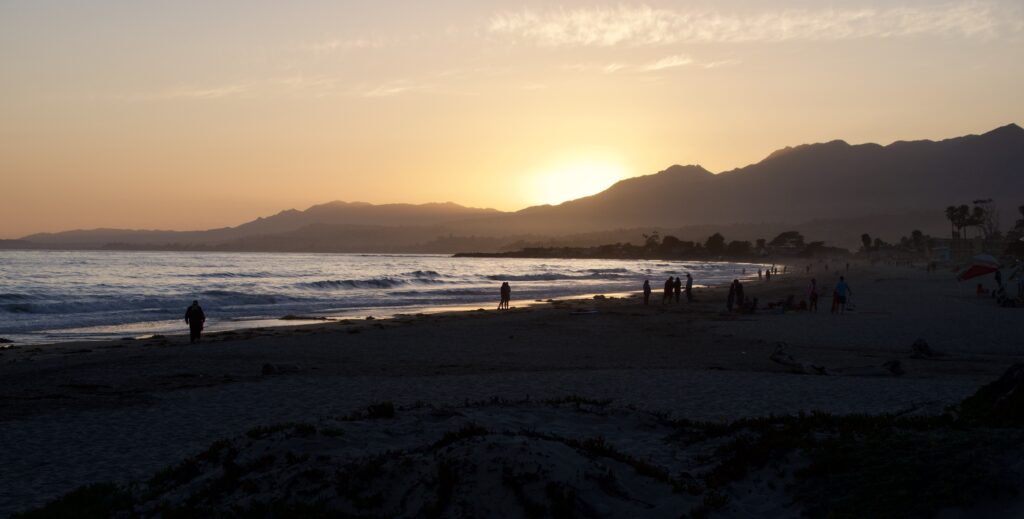 This morning I headed back to see how they were doing. Local photographer Chuck Graham was in the same spot I'd seen him the previous evening; I'm assuming he wasn't there all night. 🙂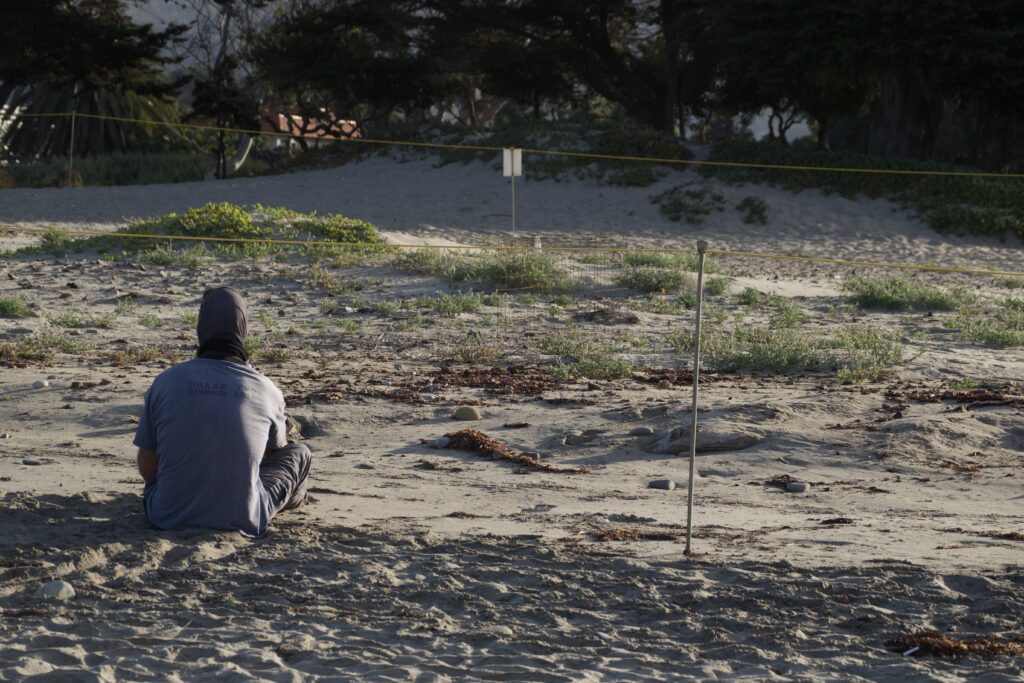 The male bird was huddled down next to the exclosure, I assume with chicks underneath. The female bird was foraging in the kelp wrack near the southwest edge of the roped-off area.
A few minutes later I saw one of the chicks taking some awkward steps near the nest site and occasionally pecking at things.
I shot this shaky video before I left; it shows the chick rejoining the male and crawling under him, then shows the female foraging nearby.
It takes about a month for snowy plover chicks to be able to fly, with these next two weeks being the most dangerous time for them. I hope they make it.