For this month's group outing we'll put our warbler-ID skills to use by visiting a famous local warbler-watching site: the 8th Street footbridge over Carpinteria Creek. Join us for a fun, low-energy outing to see what warblers (and other birds) we can see and hear.
Location: 8th Street footbridge in Carpinteria
Date/time: Saturday, August 20, 2022, 8:00 a.m. – 10:00 a.m.
Details: Park near the bridge (either near the east end of 8th Street, or near the west end of Calle Ocho in Concha Loma). We won't cover a lot of distance, but will mostly be staying on the bridge to see what we can see in the nearby foliage and creekbed.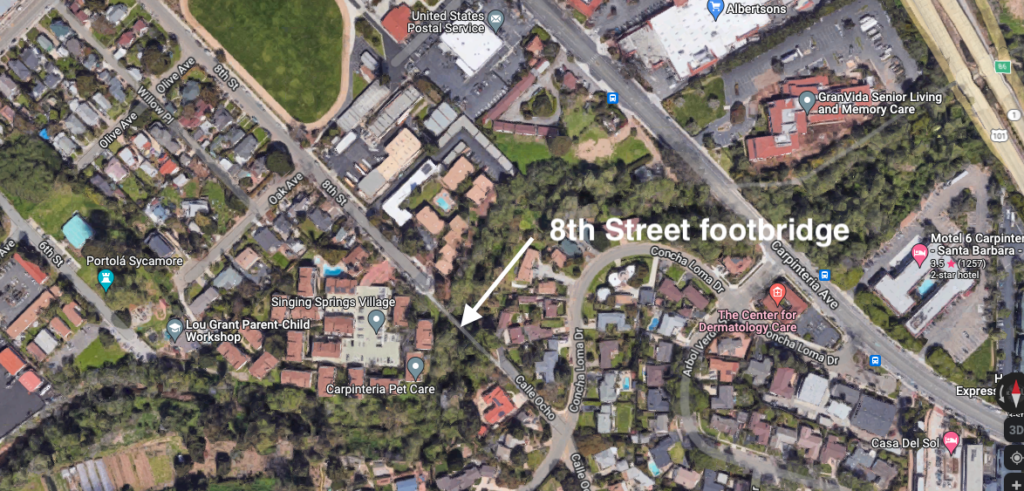 As always, Carpinteria Birdwatchers outings are free and open to all ages and ability levels. Hope to see you there!