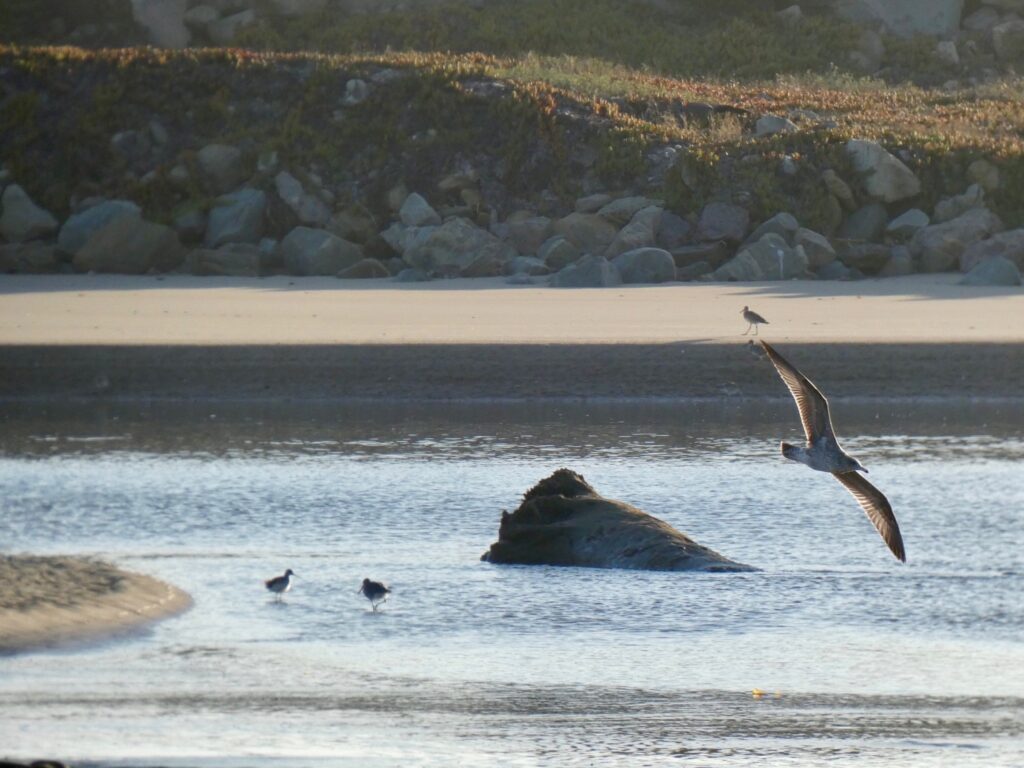 Update: We had a fun outing at the marsh. Details of our visit are in the eBird trip report.
For this month's outing we have a special treat: A visit to the normally-restricted western portion of the Carpinteria Salt Marsh Natural Reserve.
Important: All participants in this month's outing must fill out the following two forms ahead of time:
Note that if you already filled out a waiver to visit the reserve in 2022 you don't need to complete that form. But you'll still need to fill out the sign-up form.
Details:
Location: Estero Way marsh entrance (off Carpinteria Avenue)
Date/time: Saturday, September 17, 2022, 8:00 a.m. – 10:00 a.m.
Details: Park on Estero Way, or nearby on Carpinteria Avenue. We'll meet at the locked gate at 8:00 a.m., then will enter the marsh and walk along the elevated causeway to the area of the lagoon at the mouth of the marsh and back.