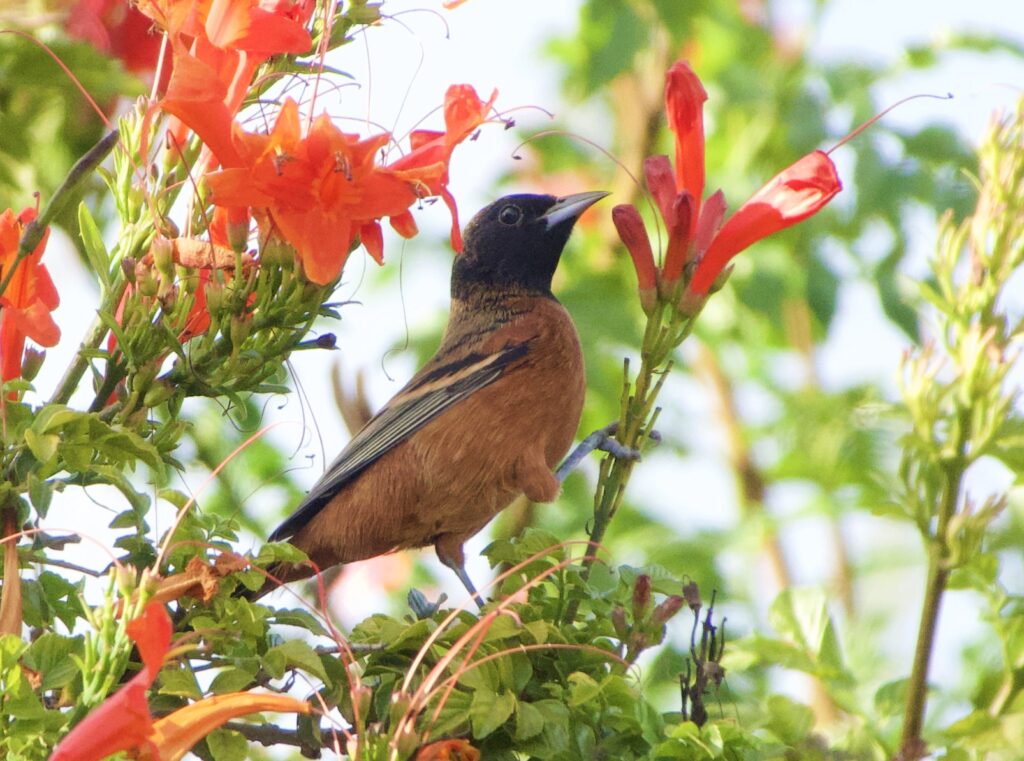 For this month's outing I thought we'd head back to a location we've birded a few times before: the Santa Monica Creek bike path off the west end of El Carro Lane in Carpinteria. The adult male Orchard Oriole who has wintered at that location the last several winters is back, so if we're lucky maybe we'll get a glimpse of that shy bird.
Location: Santa Monica Creek
Date/time: Saturday, November 20, 2021, 8:00 a.m. – 10:00 a.m.
Details: Take Santa Ynez Avenue north to El Carro Lane, then turn west (left) on El Carro Lane and drive to the end of the street and park. We'll meet at the paved bike path just beyond the end of El Carro Lane, then bird our way south along the bike path by the Santa Monica Creek channel.
As always, Carpinteria Birdwatcher outings are free and open to all ages and ability levels.
— John Callender