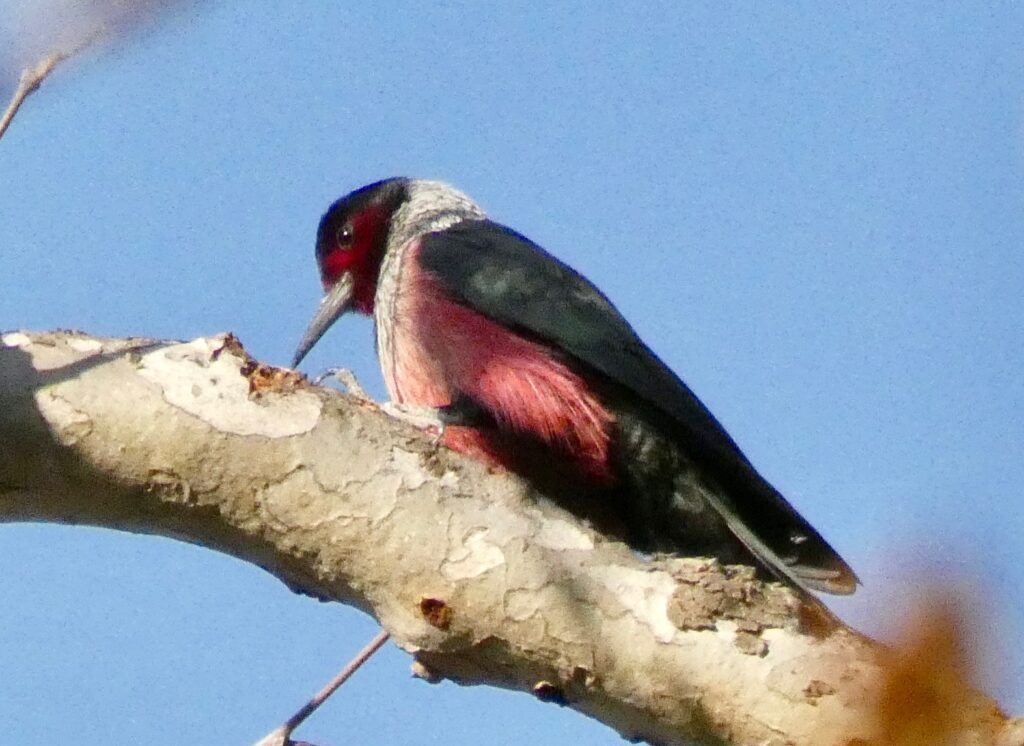 I always get a thrill when I see a Lewis's Woodpecker. I get especially excited when I see one inside the Carpinteria CBC circle. The bird pictured above, found by Jason Siemens in 2018, is the only one (so far) we've ever had on our count. But this might be the year we get another.
There have been a number of Lewis's Woodpecker sightings in Santa Barbara and Ventura counties lately. Adrian O'Loghlen passed on that a friend of his saw and photographed one at the Valley Club of Montecito on November 14. Here's a map with the location of the sighting marked by a red pin: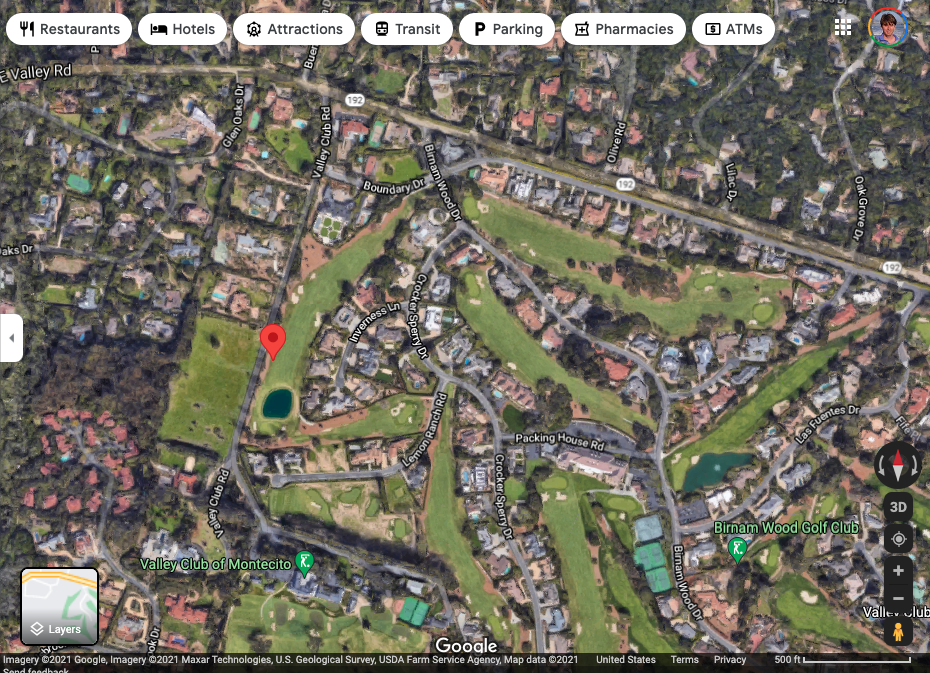 That location is inside the Carp circle by a few hundred yards, but it's on a private road. I'm putting the word out to our CBC participants; hopefully we have someone who's a club member or knows someone who is who can help us try for the bird on count day.
Update: According to Barbara DeGroot the bird or birds are visible from the publicly accessible portion of Valley Club Road, so it sounds like we should be good in terms of access. See discussion in the comments below.
Another location where Lewis's Woodpeckers have been seen, though not as recently, is along Bella Vista Drive at Mariposa Lane. Nick Lethaby saw a flock of 15 (!) from that location back on October 2 (eBird list).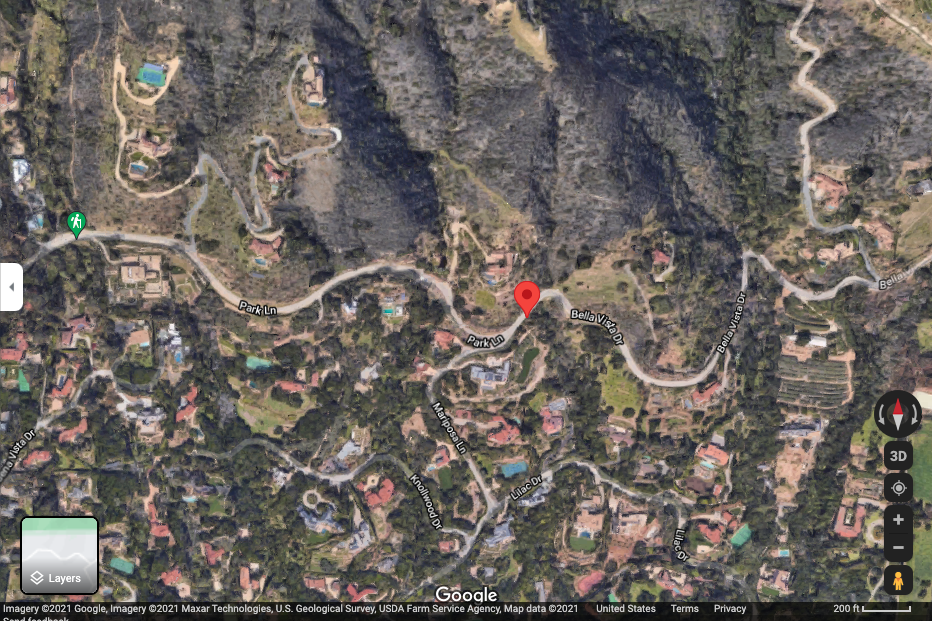 That's quite a while ago, but the spot (which again is just inside the western edge of the Carpinteria circle) is definitely worth a look; I'm going to see what I can find up there between now and count day.
Finally, on November 18 logan kahle saw six Lewis's Woodpeckers just outside our circle north of Lake Casitas in Ventura county (eBird list). The red star shows where he saw them: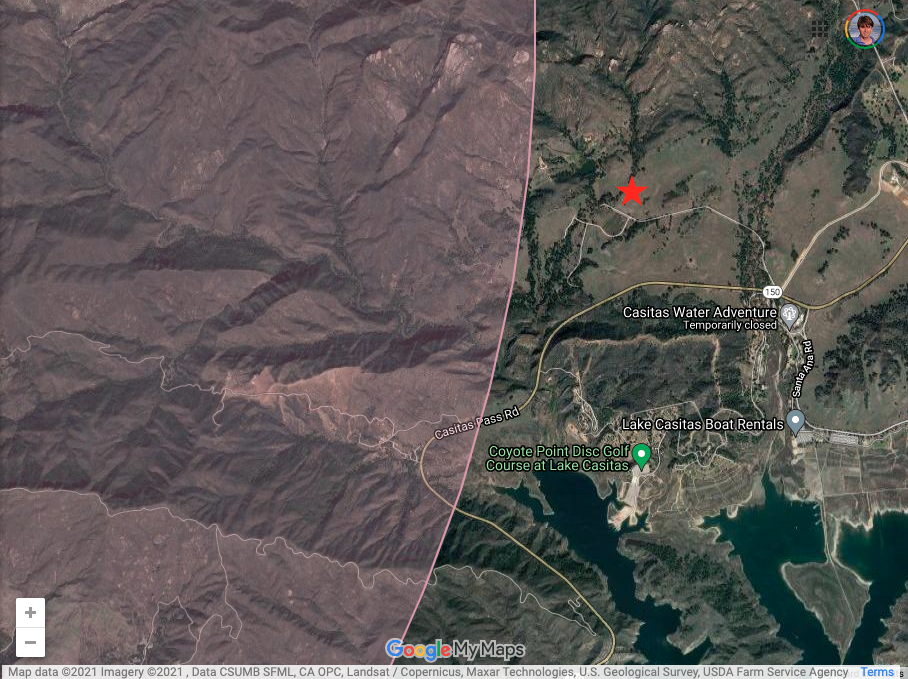 That's a part of our circle that usually gets covered by Ventura birder Kay Regester, but this year Kay (along with a number of other people who usually participate in the Carpinteria CBC) have been pulled away by the Ventura CBC being scheduled for the same day. I'm still looking for someone who can fill in for Kay. Assuming I find someone, taking a look for Lewis's Woodpeckers will definitely be part of the program.