Those who have been following the saga of the Carpinteria snowy plovers know that they had a big year in 2022, with nine separate nesting attempts at the site just east of the mouth of Carpinteria Creek. State Park employees, lifeguards, campers, and volunteer snowy plover docents all helped out, keeping an eye on the plovers and giving them their space.
Five of the nine nests made it to hatching, but of those only the first nest, from female parent pa:yb and her mate, successfully made it to fledging, with two chicks surviving and leaving the beach around May 30. All the other nests were either destroyed or abandoned before hatching, or, for the three nests that did make it to hatching, all the young were predated within a few days. It was a rough year for predation on Carpinteria State Beach.
But that makes it even more exciting to learn that in fact a third chick did survive from this year's Carpinteria State Beach nesting. One of the failed nesting attempts by one-year-old female py:rr involved a single egg laid near the northwest corner of the eastern roped-off area. The egg was discovered on May 16, but as far as anyone could tell it was never incubated.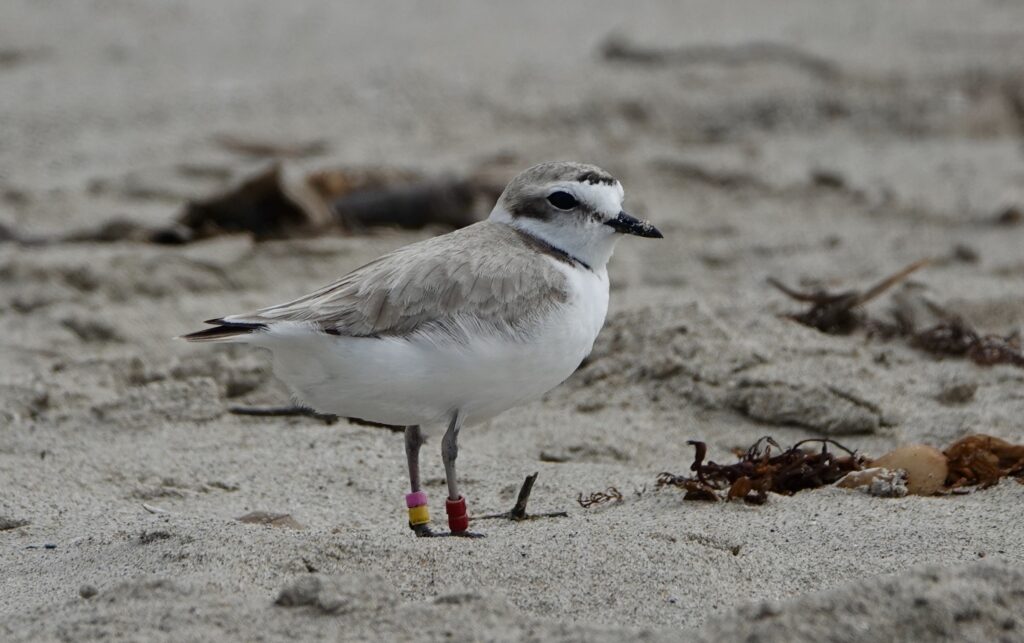 A few days after it was laid the egg was collected by biologists and transported to the captive-rearing program at the Santa Barbara Zoo. The egg successfully hatched and the chick from it was reared and released at Coal Oil Point on August 8.
Carpinteria Birdwatchers member and Coal Oil Point snowy plover docent Susanne Meyer was present at the release, and got this photo of the chick, which has been banded pa:bw, leaving the release enclosure.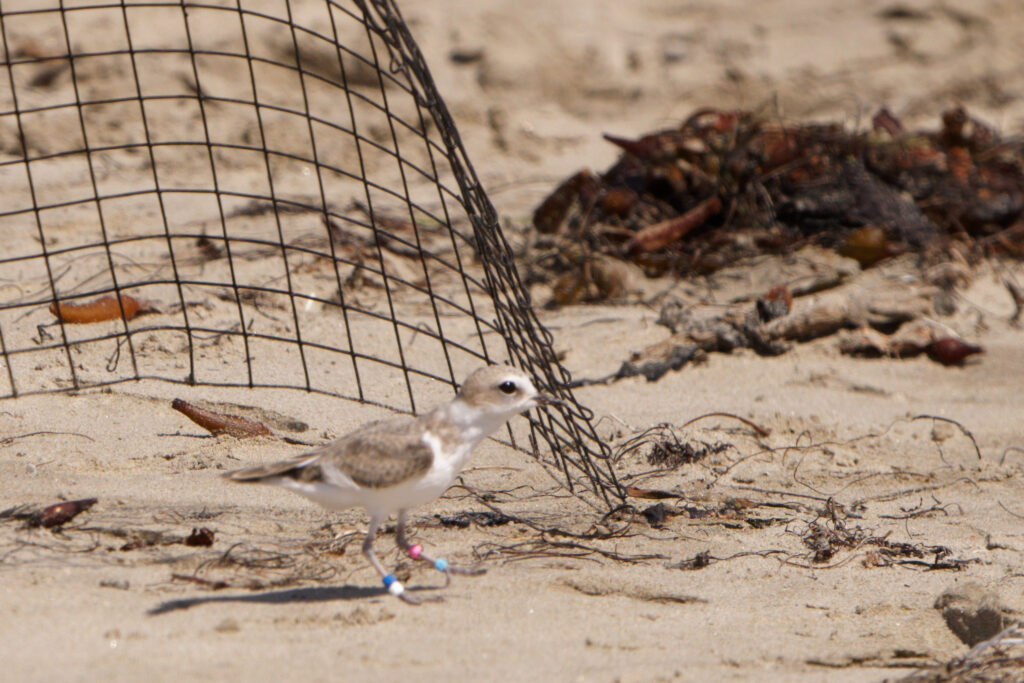 A few weeks later, on August 19, Susanne got this photo of pa:bw: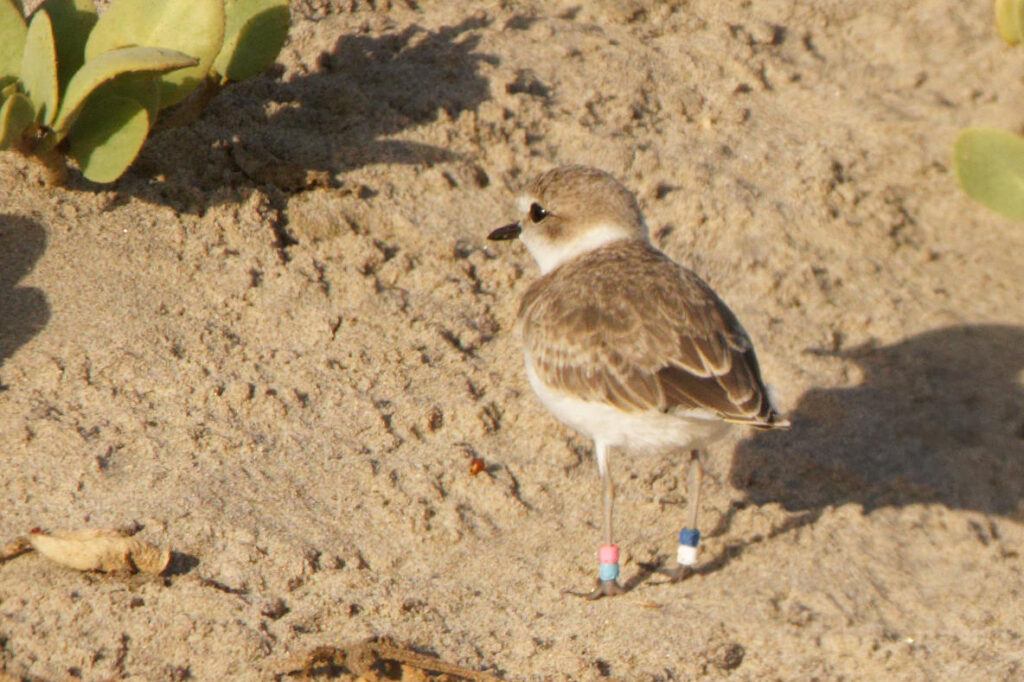 With pa:bw, Carpinteria's count of successfully fledged snowy plovers in 2022 rises to three, the same number that fledged successfully (from a single nest) in 2021. Fingers crossed that more successful nesting occurs in 2023.